What is an appointment setting lead?
SEO Appointment Fixed Leads
By definition, pay per appointment is a lead-generation business model wherein a lead expresses interest and agrees to fix a phone appointment. Are you an SEO company looking for a very reliable source for getting SEO leads or web design leads? You ended your search here because we sell exclusive appointment-fixed leads at a very affordable price.
How do SEO appointment-setting leads work?
When we first reach a prospect via an email marketing campaign, we first send them an SEO proposal for their website. And ask them to reply to us if they are interested in doing SEO or web design for their website.
If the prospect says they are interested in SEO or web design for their website, we then start preparing to call them at the same time to fix an appointment.
Now, when we call an interested prospect for the appointment, we use a customised company name and a person name for those for whom we have taken an order to generate appointment leads. We then fix an appointment by looking at the available dates. In this case, time is also dependent on the prospect that they might need an appointment on the same day or in a few hours or so, so we ask them that one of our SEO experts will give them a call and will explain to them how we can rank their website.
How will you know the appointment has been fixed with the prospect?. Well, we will record all the conversations with the prospect and send a recording every time we fix an appointment with the prospect as proof.
Do we fix an appointment with the owner of the business? Yes, we only fix appointments with the decision-maker.
At the end, our responsibility is to fix an appointment with the prospect looking for SEO and web design services, and we provide complete call recording. We don't take responsibility for whether they sign up for your service or not. It all depends on the affordability of your salesperson's prices.
So, are you ready to boost your sales? Don't wait; call us now. Contact our team here at www.seoleads.me
The Best Solutions for Our Clients
10 Appointment Fixed Leads
Exclusive Appointment Fixed Leads.  .
We are Exclusive
Solution Agency
Ea pro tibique comprehensam, sed ea verear numquam molestie. Nam te omittam comprehensam. Ne nam nonumy putent fuisset, reque fabulas usu ne.
Media Promotion
Maecenas elementum sapien in metus placerat finibus.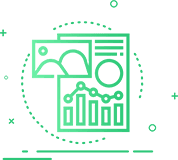 Infographics Content
Maecenas elementum sapien in metus placerat finibus.