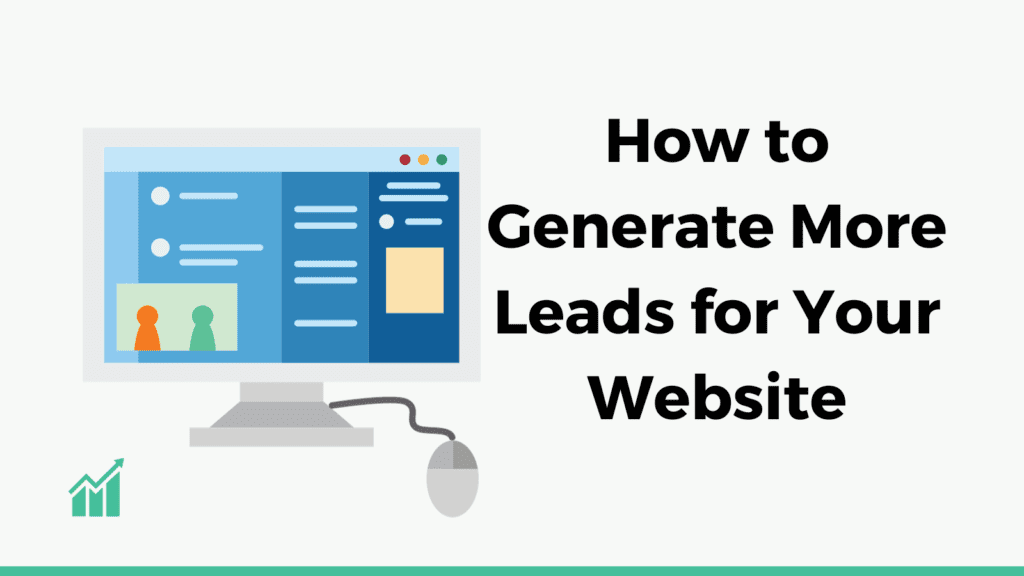 Driving qualified leads to your website is essential for business growth. Here, we will explore 10 effective strategies to optimize your lead generation efforts and attract more customers or generate more leads for your website. From optimizing your website for conversions to leveraging lead magnets and implementing successful conversion rate optimization techniques, these actionable tips will help you maximize your lead generation potential.
Create Compelling and Targeted Landing Pages:
Design dedicated landing pages that align with your marketing campaigns and target specific customer segments. Craft compelling headlines, persuasive copy, and clear call-to-actions to encourage visitors to take action, such as subscribing to a newsletter or requesting a demo.
Optimize Your Website for Conversion:
Ensure your website is user-friendly, visually appealing, and optimized for conversions. Streamline navigation, reduce clutter, and make it easy for visitors to find valuable information and take the desired actions. Implement intuitive forms and minimize the number of fields to increase form submissions.
Harness the Power of Lead Magnets:
Offer valuable lead magnets, such as e-books, whitepapers, or exclusive content, to entice visitors to provide their contact information. Create high-quality and relevant resources that address your audience's pain points, positioning yourself as an authority and nurturing leads through valuable content.
Implement Effective Call-to-Actions (CTAs):
Strategically place compelling CTAs throughout your website and content. Use action-oriented language and design eye-catching buttons to guide visitors toward taking the desired actions. Test different variations, colors, and placements to optimize your CTAs for maximum conversions.
Leverage Social Media for Lead Generation:
Utilize social media platforms to expand your reach and drive traffic to your website. Engage with your target audience, share valuable content, and promote your lead magnets. Leverage social media advertising to target specific demographics and generate leads directly from the platforms.
Optimize Your Content with Relevant Keywords:
Research and incorporate relevant keywords throughout your website and content to increase visibility in search engine results. Develop comprehensive and informative blog posts, guides, and articles that provide value to your audience while naturally incorporating targeted keywords.
Nurture Leads with Email Marketing:
Implement a strategic email marketing campaign to nurture leads and guide them through the sales funnel. Segment your email list based on interests and behaviors, and deliver personalized content and offers that resonate with each segment. Use automation to send timely and relevant emails that move leads closer to conversion.
Collaborate with Influencers and Partners:
Partnering with influencers and complementary businesses can expand your reach and attract new leads. Collaborate on co-branded content, webinars, or joint promotions to tap into their audience and generate quality leads. Seek influencers who align with your brand values and have an engaged following.
Utilize Retargeting Campaigns:
Implement retargeting campaigns to re-engage visitors who have shown interest in your website but have not converted. Display targeted ads to remind them of your offerings and entice them to return and complete the desired action. Use dynamic retargeting to show personalized ads based on their previous interactions.
Continuously Test, Analyze, and Refine:
Regularly test different elements of your lead generation strategy, such as landing pages, CTAs, and messaging. Analyze the results to identify areas for improvement and refine your approach. Leverage analytics tools to gain insights into visitor behavior, conversion rates, and the effectiveness of your lead-generation efforts.
By implementing these 10 proven strategies, you can optimize your lead generation efforts and attract more qualified leads to your website. Remember to continuously monitor and refine your approach based on data and customer feedback. With a comprehensive lead generation strategy in place, you'll be well-equipped to drive more conversions, nurture leads effectively, and achieve long-term business growth and success.
FAQs:
Q1: What are the most effective strategies to generate more leads for your website?
The most effective lead-generation strategies for websites include creating compelling landing pages, optimizing website conversion, leveraging lead magnets, utilizing social media, and implementing email marketing campaigns.
Q2: How can I optimize my website to capture more leads?
To optimize your website for lead capture, ensure it is user-friendly, visually appealing, and has a clear call-to-action. Streamline navigation, minimize form fields, and offer valuable content or incentives to encourage visitors to provide their contact information.
Q3: What are lead magnets and how can they help increase website leads?
Lead magnets are valuable resources offered to visitors in exchange for their contact information. They can be e-books, whitepapers, exclusive content, or free trials. Lead magnets help attract and engage visitors, providing them with valuable information and positioning your brand as an authority in your industry, ultimately increasing website leads.
Q4: How does website traffic affect lead-generation efforts?
Website traffic plays a crucial role in lead generation. The more targeted traffic you receive, the higher the chances of attracting qualified leads. By implementing strategies to drive relevant traffic to your website, such as search engine optimization, social media marketing, and content marketing, you can increase the potential for generating more leads.
Q5: What are some common conversion rate optimization techniques for lead generation?
Common conversion rate optimization techniques for lead generation include optimizing your website's design and layout, improving the clarity of your call-to-actions, simplifying your forms, conducting A/B testing to identify the most effective elements, and using persuasive copywriting techniques.
Additional Topics: